British quartet Lower Than Atlantis may have been off the radar slightly since their 2012 release Changing Tune, but today sees not one, not two, but three big announcements from Mike, Ben, Eddy and Dec.
Radio 1 DJ Zane Lowe revealed his 'Hottest Record' this evening to be Here We Go, the bands brand new single, and you can now check out the video below.
Alongside the single, Lower Than Atlantis have confirmed their fourth self-titled album to be released on September 29th. This will be the first release since LTA signed to Sony Records earlier this year. Front man Mike Duce spoke about the album, saying "There's only so far you can go with four blokes playing guitars, bass and drums. And now was the time to do whatever the fuck we wanted."
'Lower Than Atlantis' tracklisting: 
1. Here We Go
2. Ain't No Friend
3. English Kids In America
4. Criminal
5. Words Don't Come So Easily
6. Emily
7. Stays The Same
8. Live Slow, Die Old
9. Damn Nation
10. Time
11. Just What You Need
12. Number One
But hold up, it doesn't stop there! If Reading and Leeds Festival wasn't enough for them this year, Lower Than Atlantis also dropped the news of a tour this summer, playing tiny 200 capacity venues across the UK. The boys will be pulling along Decade and Yearbook for support. Dates below.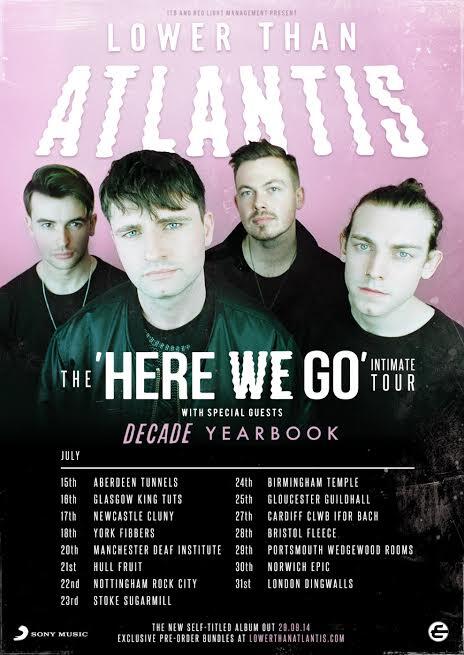 Pre-sale tickets available now from the LTA website. General sale starts Friday (June 6) at 9AM via seetickets.